How do I find employee level detail?
First, go to https://www.ebenefitsnow.com/go/bcbsnc and log in using the UserId and Password provided by Lawyers Insurance.
Once logged in, you will be at the Payments Overview page.
Under Invoice History on the right, select View Details for the desired invoice.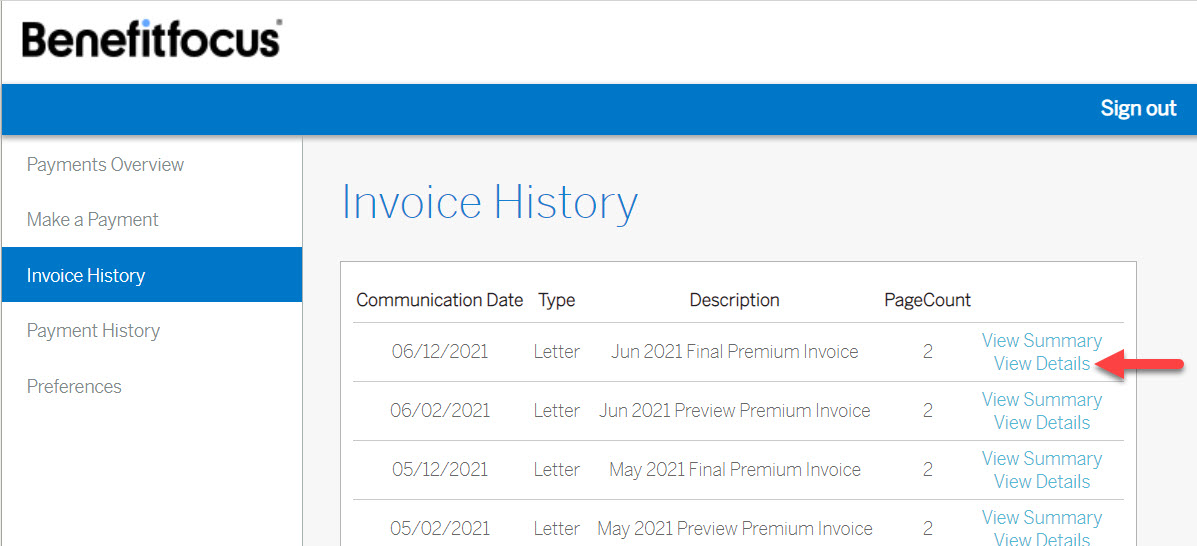 This will bring up an Excel spreadsheet with 3 tabs at the bottom of the sheet.
Select the middle tab which is labelled with your firm name and you will see your employee detail for the selected invoice. By default, this detail is sorted by coverage.
If you would like to sort the spreadsheet by employee:

If present, select Enable Editing in the yellow bar at the top of the page first.
Put the cursor over Subscriber Name, which is at the top of Column B.
Right click and a menu will appear that includes the option to Sort.
Click on Sort and the sheet will be sorted by Employee and the coverage for each employee will be grouped together.