How do I make a One-Time Payment?
First, go to https://www.ebenefitsnow.com/go/bcbsnc and log in using the UserId and Password provided by Lawyers Insurance.
Once logged in, you will be at the Payments Overview page.
Click "Make a One-Time Payment":

Select "I will pay by Electronic Check" radio button and click "Next"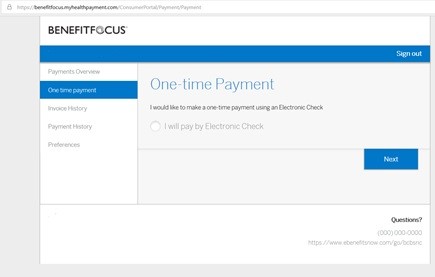 Enter ACH Payment Information. *Please note the First Name/Last Name fields are of the person performing the data entry, not the name on the account.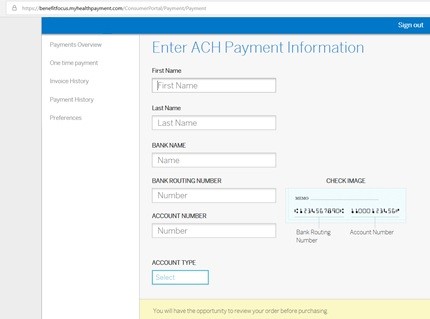 Click "Next" button and the below Payment Summary and User Agreement will appear.
**Select the text highlighted in blue "Select Amount to Pay" if paying only individual month(s) rather than the entire invoice amount due.**

Premium months available to pay will appear in a pop-up. *Please note that months may not be paid out of order (i.e. October only can be selected, October and November both can be selected, but November only cannot be selected since October is due first)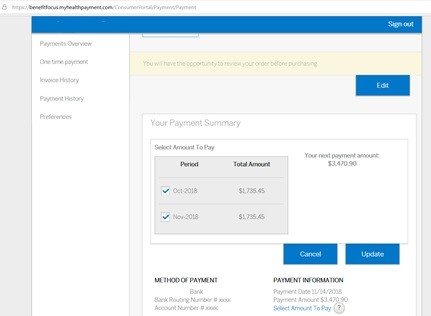 Select the month(s) you wish to pay, note the amount under "Your next payment amount" updates accordingly and click the "Update" button.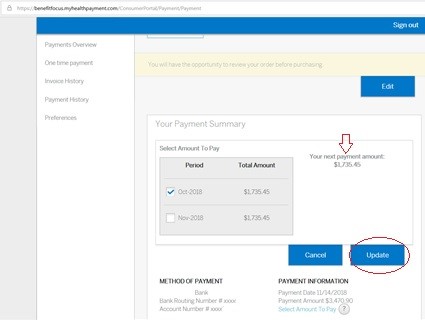 Your Payment Amount under "PAYMENT INFORMATION" should now show the reduced amount for the month(s) selected rather than the entire invoice due.
After confirming the amount and information is complete payment can be submitted.